Corporate Headquarters
Awareness Technologies
88 Post Rd. West
First Floor
Westport, CT 06880
PHONE:
1.888.224.1288
sales@awarenesstechnologies.com
Awareness Technologies International
United Kingdom
UK Tel: +44(0)7939176610


Senior Management
About Us
Awareness Technologies is a privately-held security software company based in Westport, CT. It was founded in 2002, originally to provide software tools for national intelligence agencies, but shifted its focus five years ago to building the most practical and powerful security software for businesses and consumers. Awareness Technologies has developed and owns InterGuard, WebWatcher, and Laptop Cop, each a leader in its segment, and each making use of Awareness Technologies' patented technology.

Awareness Technologies was recently named a 2008 winner of Deloitte's Fast 500 award, given to the fastest-growing technology and life sciences companies in North America. To better serve its customers, Awareness Technologies remains a private company, 100% owned and run by its management. Our customers include Cabinet-level agencies in the USA, leading corporations worldwide, along with schools, law enforcement, hospitals. For all customers, we deliver the highest-level of performance and innovation, at highly competitive prices.

Product information available at: www.interguardsoftware.com, a leading desktop-based data loss prevention and web-filtering software; www.laptopcopsoftware.com, the most complete laptop theft protection software; www.webwatcher.com,, the number one internet-based parental monitoring software in the industry.


Senior Management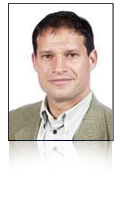 Brad Miller
CEO
Brad Miller joined Awareness Technologies in March 2010 as CEO and Chairman. Prior to that, he was the CEO of Perimeter eSecurity where he pioneered Security-in-the-Cloud. Brad grew Perimeter from under $1MM to $60MM in revenues for a compound annual growth rate of over 600%. This outstanding growth rate earned Perimeter numerous awards including Deloitte Fast 50 and 500 5 years in a row. Leveraging these accomplishments Brad secured over $100MM in capital for Perimeter from Goldman Sachs, Bessemer Venture Partners and others.

Prior to his time at Perimeter, Brad was COO of Production Resource Group, which he grew from $30mm to $350mm in 2 years via the acquisition of 24 companies. During that time, Brad raised over $275mm in capital for PRG.

Brad has won several personal awards including Innovator of the Year and was an Ernst & Young Entrepreneur of the Year finalist. Finally, he and his business accomplishments have been featured in several books including The Business of Software by renowned MIT Sloane Business School professor Michael Cusumano.

Brad started his career at Schroders, an international investment bank, where he focused on Mergers and Acquisitions and founded the Financial Sponsors Group. Prior to that, he received his MBA from Columbia University where he is now a Mentor in the Entrepreneurship Institute helping current students advance their business plans. Brad has served or currently serves on the Boards of Palomar Technologies, Production Resource Group, Perimeter eSecurity and Awareness Technologies.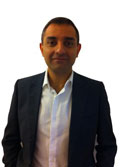 Jow Arif
Managing Director
A creative entrepreneur with over 16 years' experience in business, Jow heads up the International division of Awareness Technologies Inc., based in the UK. Jow has been entirely focused on Employee Monitoring and Data Leakage/Theft prevention technologies since 2004 when he founded Snapguard, a specialist security reseller, taking revenues from zero to circa $1Million through a hybrid direct and indirect sales model. Prior to Snapguard, Jow was the founder and Managing Director of CompuWeb, a provider of IT Services and Electronic Document Management solutions. Having dedicated the past 8 years to working specifically with insider threat security software, Jow is considered to be one of the UK's most experienced people working in our industry today.